Meesho Supplier Panel is a powerful tool that allows Meesho sellers to monitor their sales and performance and access select offers and discounts. You can interact with other Meesho merchants and share pointers and counsel using the Meesho Seller Panel on the Meesho website. Meesho is a valuable platform that may assist you in expanding your business, regardless of your experience as a vendor.
Meesho is the leading platform for connecting suppliers and retailers. This unique platform allows you to sell your products on multiple social media channels. You can consider using the Meesho platform to reach your customers better. The best thing is that they take care of all the logistics, so you can focus on manufacturing your products.
To access the supplier panel, sellers must Go to supplier.meeshosupply.com and enter their registered email and password.
Check-in: Sellers can upload catalogs individually or in bulk.
Meesho Vendor Support is available to resolve queries and issues before and after starting an online selling business. Vendor support can be contacted at vende@meesho.com.
How to Use the Meesho Supplier Panel?
Meesho sellers can upload catalogs, increase catalog visibility, manage payments, and more with the supplier dashboard.
Visit supplier.meeshosupply.com and enter your registered email ID and password.
You can choose to upload catalogs in bulk or upload a single catalog. Use our "Bulk Image Upload" tool to create image links for your ad. Select the images, upload and copy and paste the generated link.
New orders appear in the "Pending" tab under "Orders." Accept or cancel the order here. If you accept orders, pack them according to Meesho's packaging guidelines and have them ready for pickup shortly after.
Once an order is accepted and picked up, it moves to the "Shipped" tab. If your customer chooses to cancel, their order will show up on the "Cancelled" tab.
Use the 'Inventory' tab to complete your inventory, located on the supplier panel. You may view their current catalogs and things and those that are out of stock, in stock, and low-quantity here.
To view your payment details, choose the "Payments" page.
To increase the visibility of your collection, Use 'Ads.'
Use product recommendation tools to decide which products to sell
Using the price recommendation tool helps set competitive prices for your products.
Use the 'Help' tab to resolve all your queries. From listing questions to shipping questions, get help and support here.
Stay up to date and manage your settings from the supplier dashboard. Go to 'Notifications' for updates and 'Settings' to manage your password or change WhatsApp notification settings.
How do you Register for Meesho Supplier Panel Access?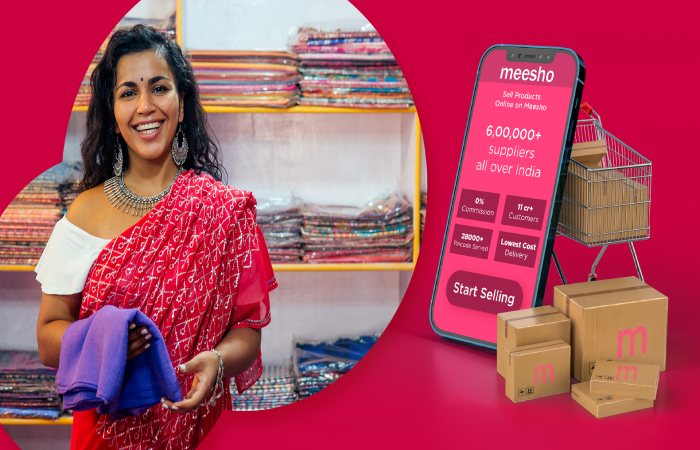 If you are a supplier, you can subscribe to the Meesho Supplier Panel by following these simple steps:
Visit the official Meesho website and click on the "Suppliers" tab.
In the lower right corner of the screen, The "Become a Supplier" button is placed when the page loads.
Once you click the "Become a Supplier" button, a blank form will appear where you may enter your TEM details along with your info, like name, address, and email address. Using a PIN code, choose your city from the dropdown option.
Click "Register Now" after selecting and completing the form.
After finishing the registration process, you can access your account on the Access Meesho Supplier Panel.
You must have a valid GST number before completing the form and continuing with registration. Meesho officials will send you an email and call you within seven days after you submit the form with all of the required information.
Listing Your Products on Meesho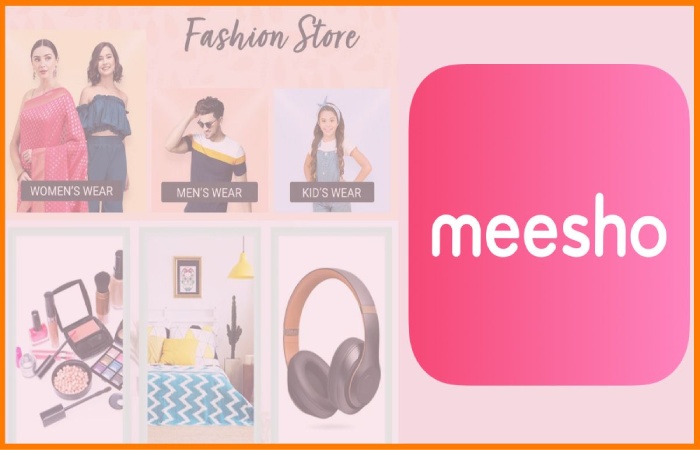 After registration, you will get access to the Meesho Supplier Panel, where you may begin selling your products to millions of potential clients across India. However, before you start listing your products, we strongly advise you to read the legal and policies portion of the Supplier Panel. It ensures that your uploaded catalogs comply with Meesho's regulations and avoids future concerns.
To begin selling on Meesho, you must first submit your product catalog, which you can do by logging into the Meesho Supplier Panel. It is a straightforward procedure, and you will be guided through each step to ensure that your products are appropriately and tastefully presented.
The Meesho Supplier Panel is a one-stop shop for all your online selling requirements. From the Supplier Panel, you can do everything from listing your products and controlling inventory to processing orders and tracking payments. It's a simple platform that lets you quickly run your internet business.
Meesho's Most Popular Product Categories Include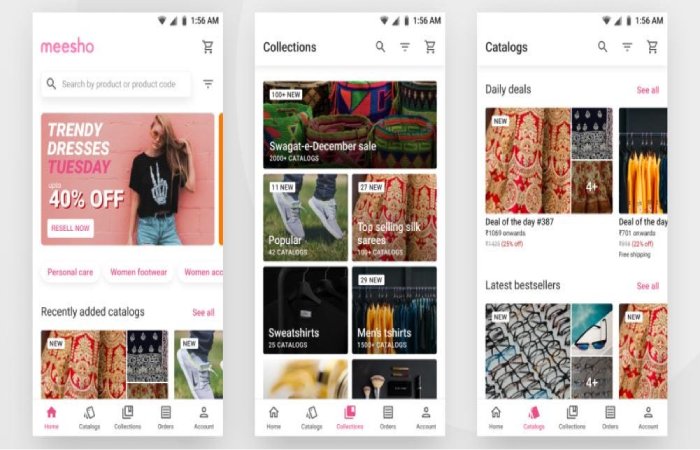 Ethnic Dress: Meesho is well-known for its ethnic apparel, which includes sarees, salwar suits, lehenga cholis, and other items. These are popular with ladies of all ages and are cheaply priced.
Western Fashion: Meesho also has a large selection of Western clothing, such as dresses, blouses, and trousers. These are popular among young women looking for fashionable yet reasonably-priced apparel.
Home & Kitchen: Another popular category on Meesho includes subcategories such as material, decorative showpieces, kitchen cooking gear, crockery, and more. In addition, they have sports and fitness, stationery, and office supplies segments under this organization.
Accessories: Grooming accessories, smartwatches, phone accessories, household appliances, and other things are included in this category. This area is popular among young individuals involved in the latest technologies and gadgets.
Beauty and Health: Hair care products, makeup, perfumes, body cleansers, and other cosmetics exist in the beauty section. Sanitizers, feminine hygiene products, oral care products, and other things are obtainable in the health range. These categories are popular among men and women interested in personal grooming and care.
How to Upload a Single Catalogue on the Meesho Supplier Panel?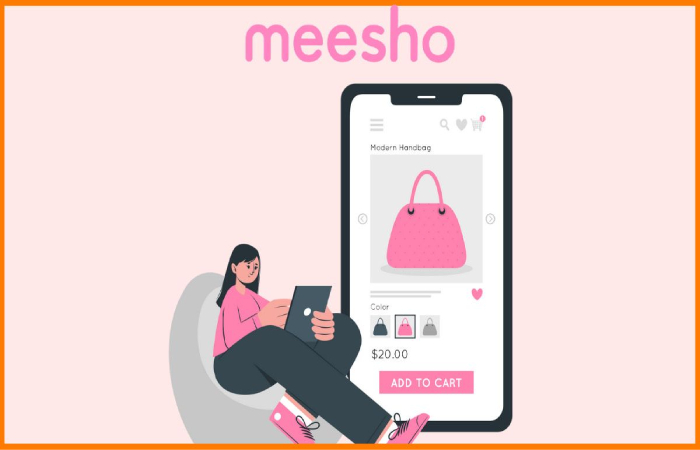 Log in to your Meesho Supplier Panel account. If you haven't created an account yet, refer to the previous steps on registering for Meesho.
Once logged in, select the "catalog upload" option to add your product catalog to Meesho.
Click the "add single catalog" option to proceed.
Select the category of your products. Meesho offers a variety of categories such as Ethnic Wear, Western Fashion, Men, Home and kitchen, Electronics Accessories, Beauty and health, and more. Select the category that best fits your products.
Add product images. Meesho requires only the front image of each product, making it less complicated than other sites. To upload pictures, click "add product images" and select the photos you want to upload from your system.
After you've uploaded your product images, you will be unfocused to a screen where you can add specifications for each product. Fill in all the required information for each product, including product name, description, price, shipping details, and more.
Once you've filled in all the details, you can submit your catalog to Meesho.
Finally, you will get a dialogue box to confirm your catalog for quality checks. After you confirm, Meesho will verify your catalog, and upon approval, your products will be live on their platform, ready for customers to browse and purchase.
How to Upload Catalogue in Bulk on the Meesho Supplier Panel?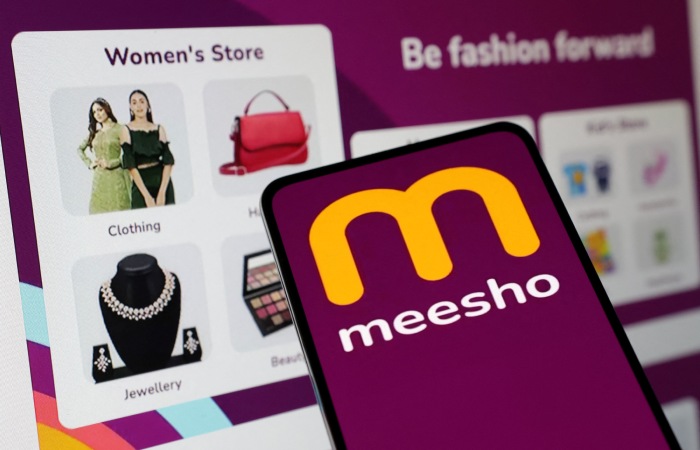 Log in to your supplier panel account and select the "Catalog upload" option.
Choose to add a new catalog in bulk.
Type in the category of your products. Meesho will provide main and subcategory options to choose from. Select the most relevant one for your product.
Download the template provided by Meesho.
Open the downloaded Excel sheet and read the instructions carefully.
Fill out the form in Sheet 2 as per the instructions provided. Make sure not to upload the same product twice in the current sheet or any previously uploaded catalogs.
Note that some columns have dropdown options that you must use, as failing to do so will prevent your catalog from being uploaded.
After completing the form, return to the Meesho site and upload the sheet.
Finally, submit the file, and your products will be uploaded to Meesho.
Do We Get Orders on Meesho?
Congratulations on successfully uploading your catalog, which is live on Meesho! You're now ready to start receiving orders. But how can you get more orders and increase your sales on the platform? Here are a few tips:
List more catalogs: One of the most important things you can do is to list more records. Customers are more likely to purchase from a seller who offers a wide variety of products, so make sure you have at least 5-7 catalogs live on Meesho. And don't stop there – keep adding more catalogs to your profile as you go. The more you offer, the more likely you are to get orders.
Set the right price: When setting the price for your products, consider your costs and desired margin. It's essential to select a competitive price so that customers find your products appealing and are more likely to choose them over your competitors.
Use the price recommendation tool: Meesho offers a price recommendation tool to help you reach a competitive price for your products. This tool can increase your sales and visibility on the platform by gaining an edge over other sellers.
List trending products: Customers always look for fresh and unique trends, so list trending products to attract more orders. You can use Meesho's trend analysis tools to identify what's popular and what's not.
Opt for the Next Day Dispatch (NDD) program: Meesho's NDD program dramatically increases your sales. By signing up for this program, you'll receive extra visibility for all catalogs that qualify for NDD. It means you're more likely to get orders and make sales. So, make sure to opt for this program if you're eligible!
In summary
Small and medium-sized enterprises in India that wish to use the internet platform to increase their market reach may find it advantageous to become a Meesho supplier. Meesho is an excellent way for providers to make their products available to a broader audience, as MeshoApp has over 11 crore users. Suppliers can centrally manage prices, offers, promotions, and product information using Meesho.
Also Read: A-Lenny-Locksmith-West-Palm-Beach, Car Key Replacement West Palm Beach 
Related posts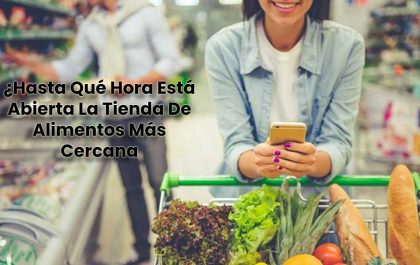 ¿Hasta Qué Hora Está Abierta La Tienda De Alimentos Más Cercana
¿Hasta Qué Hora Está Abierta La Tienda De Alimentos Más Cercana – When it comes to grocery shopping, one of the…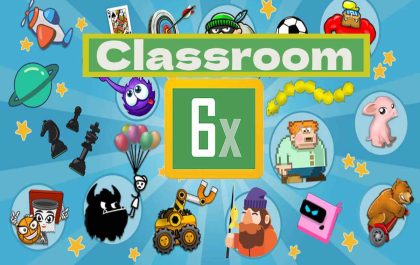 Classroom 6x – Discovering Fun and Learning in the Digital Age
We have curated an exciting collection of games available on the Classroom 6x site that can be played endlessly. You…