Getting to the gym from home—or to work afterwards—can take a lot of forethought. After squaring the calendar to carve out that time to train, don't let having an empty gym bag be the reason. You abandon your routine. And what to include in your gym bag? Here's our list and two tips to get in a full-body workout, grab a snack, and take a glorious shower without getting overwhelmed.
ALSO READ : ORAL SURGERY
Before Training
Training clothes. This list includes a swimsuit, swimming cap and goggles, technical fabric pants and shirt, socks, and slippers.
Lock if your gym doesn't offer them to members
Towel and cloth. Most gyms offer paper towels and sanitisers to clean equipment before and after use. However, some gyms require you to bring a cloth to class to dry your hands and clean the machines you use. Even if you don't sweat much, the next person who wears the gear will thank you. Using a gym towel and wiping everything clean after use is not only hygienic, it's good manners.
Hair bands (if you have long hair) remove from your face while you train.
Music. There is nothing better than music to help us get into a good rhythm during training. Although some gyms have a playlist in the background that plays in the open spaces, having your playlist already tested and approved is priceless.
High-quality headphones. And if you use a music player or smartphone, make sure you have a charger in your gym bag. Don't let anything cut you off!
water Bottle
ALSO READ : HOW TO SQUAT CORRECTLY AND MISTAKES TO AVOID
After Training
A non-perishable snack. Nutritionists recommend that this snack be a combination of carbohydrates and proteins to help you recover after training: healthy cereal bars or nuts (almonds, macadamia, peanuts, pistachios) and fruits such as figs dates, apricots or raisins.
Reusable bags for sweaty clothes, wet bathing suits and shower shoes. These can help us avoid infections such as foot fungus. Bring them in a unique bag to keep them separate from the rest of the stuff in your gym bag.
Toiletry Bag: Deodorant, comb, shampoo, conditioner, soap, creams, etc. And face and body wipe. These are good for days of hard training and a lot of sweat, especially if you are not going to shower at home and not at the gym.
Spare Clothes. Even if you don't shower in the gym, having an extra pair of socks doesn't hurt, so you don't go outside with wet feet. And if you plan to enjoy a hot shower after much effort, include underwear and other clothing.
ALSO READ : WHAT ARE HEALTHY HABITS
The Previous Night
Although it costs us first, preparing the gym bag the night before becomes a self-gift the following day when we have to leave the house running.
ALSO READ : ABOUT VITAMIN C
Related posts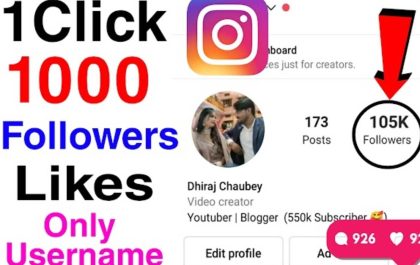 www technicaldhirajk com 2023 Instagram Followers
www technicaldhirajk com is a blog where you can learn about Life Technology, social media, Internet, Mobile Apps, Software and…
Mkvmoviespoint – Bollywood, Hollywood, and Movies Free Download
Mkvmoviespoint Mkvmoviespoint is the ultimate destination for movie lovers. You can timepiece movies without limits and download the latest 300MB…