A soup or cream that can be eaten as a dessert or as a first course cold Mango, Cucumber and Yogurt Soup Recipe
Cold Cream Of Mango, Cucumber, And Yogurt
This bicolor cold soup is prepared in two different creams. It is surprising not only for its presentation with the white yogurt underneath and the cold mango cream on top but also for its nutritional values.
It combines the properties of yogurt, a probiotic dairy product that provides protein, calcium, and vitamin B12, of which cold creams or soups are scarce for ovolactovegetarians such as gazpacho.
The combination with the sweet flavor of mango and the refreshing touch of cucumber enriches it with vitamins, minerals, and satiating fiber and provides a different flavor to this recipe.
It is not only the first course for lunch and dinner; it can also be breakfast or snack and is perfect as a dessert. Although it is not sweet, it has a salty and refreshing taste.
What do you need? Ingredients for Four People
Two mangoes
1/2 small onion
A garlic clove
1/2 cucumber, peeled and seeded
200 ml olive oil EVOO
125ml apple cider vinegar
Four natural yogurts without sugar
Salt and pepper
Mint leaves to decorate
How is it Done? Preparation
Beat the mango pulp with the chopped onion, garlic, and cucumber until you get a creamy puree. While it is blending, add the olive oil until an emulsion is formed, and finally add the vinegar to taste, the salt and pepper with the tarragon and coriander, and store in the fridge.
Apart, the yogurts are beaten with salt and pepper. Before serving, divide the yogurt cream into four glasses and carefully pour the mango cream over each glass so that it ends up in two mirrors, one white and one orange. Serve very cold, and you can decorate with mint leaves.
Cold Soups Recipe, Very Varied Recipes for Athletes
Moreover. Nutritional values ​​per person
A 359 g serving gives you:
Amounts per serving / % CDR
Calories 620 / 31%
Water 266g
Carbs 26.5g / 9%
Fiber 2.1g / 9%
Fat 54.5g / 84%
Omega-3 fatty acids 444mg
Omega-6 fatty acids 5294mg
Protein 8g / 16%
Vitamin A 676IU / 14%
C 27.3mg / 45%
E 8.7mg / 43%
Vitamin K 39.9mcg / 50%
Thiamine 0.1mg / 9%
Riboflavin 0.4mg / 21%
Vitamin B6 0.2mg / 12%
Folate 36.6 mcg / 9%
Vitamin B12 0.7mcg /12%
Calcium 267mg / 27%
Iron 0.8mg / 5%
Magnesium 39.9mg / 10%
Phosphorus 221 mg / 22%
Potassium 551mg / 16%
Zinc 1.4mg / 9%
Copper 0.2mg / 8%
Manganese 0.1mg / 6%
Selenium 5.1mcg / 7%
Phytosterols 122mg
Related posts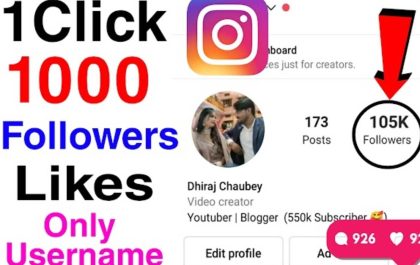 www technicaldhirajk com 2023 Instagram Followers
www technicaldhirajk com is a blog where you can learn about Life Technology, social media, Internet, Mobile Apps, Software and…
Mkvmoviespoint – Bollywood, Hollywood, and Movies Free Download
Mkvmoviespoint Mkvmoviespoint is the ultimate destination for movie lovers. You can timepiece movies without limits and download the latest 300MB…