Easy Hairstyles for Long Hair
Ponytails, braids, bows, semi-updos. Having long hair allows you to do a multitude of hairstyles suitable for any occasion. You will not only look good but will also be comfortable and perfect at any time of the day. If you have long hair and do not know how to comb your hair, discover the following tips that will surely favor you. Take note!
Top Knot or High Bun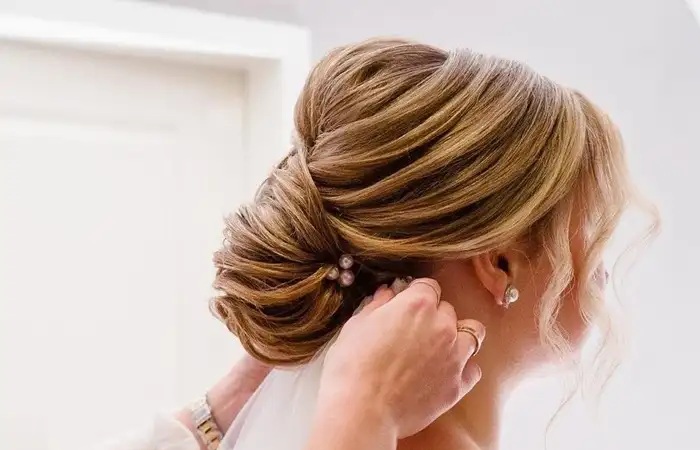 If you are looking for a hairstyle for long hair, easy and trendy, the top knot, popularly known as a high bun, is ideal for you. It is a simple updo that is done by collecting all the hair on the top of the head . It also admits multiple variants: top knot with a braid in the middle, top knot with a double bow (one at the top and one at the bottom of the head. On the nape of the neck), top knot with a bohemian and chic air… There are millions of options!
The high bun is a simple and very decisive hairstyle that will allow you to wear it both at night in a special event and during the day to go to the beach with a perfect casual look. The idea is that all the hair is collected in the highest part of the head and the rest is up to you. You may be interested in this article on How to Make an Easy Bun .
Low Braids
If you like braids and a boyish look, low braids are perfect for you. With them you will achieve a casual look ideal for more informal moments. In addition, it is a very comfortable and easy hairstyle to do in just a few simple steps.
Divide your hair into two sections on both sides and braid each section , to get two pigtails: one on each side of the face. If you have a little more time and tomorrow, you can make the braids in the form of a spike and even do them from the top of the head. They are ideal!
Ballerina Bun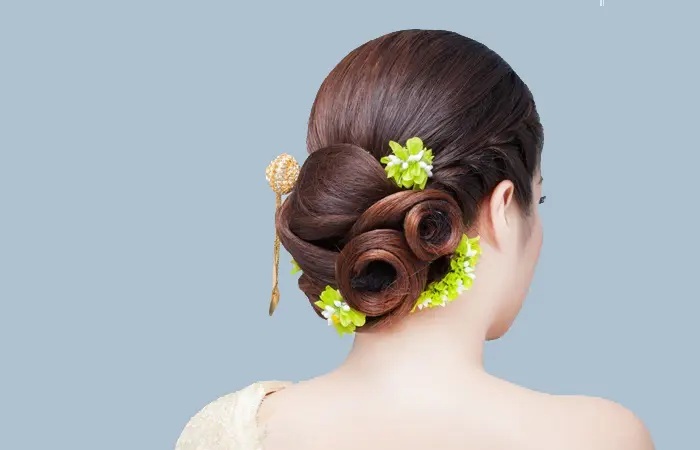 Talking about simple and quick hairstyles, but resolute and stylish, is talking about the ballerina bun. It is a simple updo, but it will give a much more elegant appearance than a basic ponytail, so it can become your star hairstyle if you have long hair.
Making the ballerina bun is very simple: you just have to make a high ponytail and roll the hair, fixing it with hairpins . If you want to give it more volume, you just have to use the mythical "donut" to curl the hair in it. In addition. The ballerina bun is very versatile and allows you to play with different effects: try wearing it with your hair taut and slicked back for a sophisticated and serious look, or leave a few strands loose for a more casual and informal look. It is a real life saver!
Basic Ponytail
If you are one of those who do not like to spend a lot of time combing your hair, the classic basic ponytail is perfect for you, since it is one of the quint essential easy hairstyles for long hair. It is one of the most flattering hairstyles. Make your ponytail in the center of your head with the parting in the middle for a more polished and minimal look or try giving it some volume on top with a light backcomb to make it more 60's.
Since the details make all the difference, you can top off your basic ponytail with a hair tie or wrap one of your own hair strands around the ponytail. Fast and perfect.
Horse Tail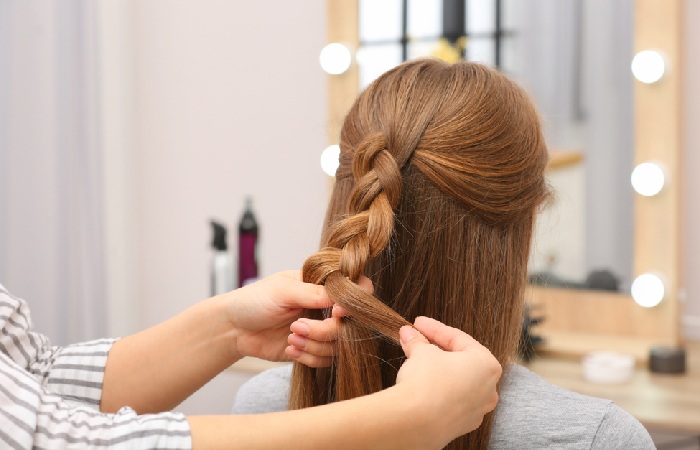 High, combed and tight, that's how ponytails are, an ideal option for those who have long hair and want to style it quickly and easily. This mid-height ponytail should be done with all of your hair slicked back . If you finish it off with a 90s hair tie you will give it a retro look. If you prefer another type of simpler ponytail, you can have a more powerful look. Everything will depend on the detail you want to put on it!
Ponytails are a typical resource for women and why not, they can become one of your favorite and easiest hairstyles to do now that you are older. We love!
Semi-Updo with Bow
There is nothing more simple and flattering than a semi-updo with a bowknot, especially in summer it is a great option for those more casual, carefree, surfer or hipster looks that look phenomenal. Always look good and, best of all, they are very fast and easy to do. .
If you have bangs, take some side strands, if you don't have bangs you can take the hair from the front and top of the head . Then, pull it into a mini ponytail and twist it into a bun at the top . You will have one of the most practical semi-collected long hair hairstyles. You will leave your face clear and achieve a carefree look that feels great at any time of the day. And the best: you'll be ready in less than two minutes.
Semi-Collected with Ponytail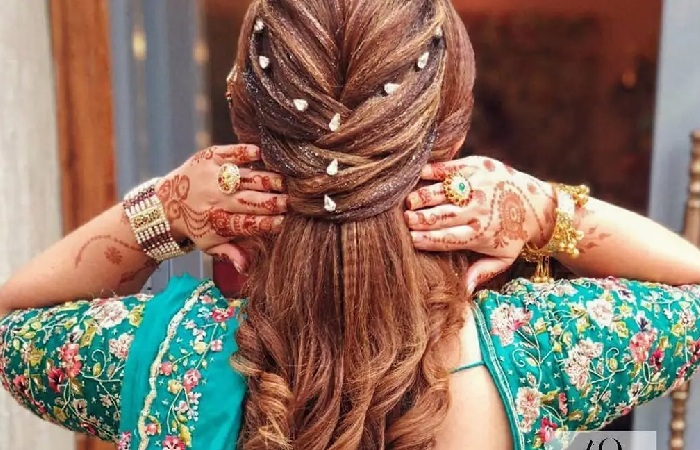 Another variant of the previous hairstyle is the semi-collected ponytail. In this case, instead of finishing the updo with a bow, you can simply leave it in a high ponytail. So that the hair is loose at the bottom and the tail is visible at the top. In this way you will achieve a longer hair thanks to the visual effect produced by this simple hairstyle.
Do you remember when you were little and your mother made you ponytails and loose hair? Well, this hairstyle is exactly the same and it is a trend that does not go out of style, especially in hot weather where you will look chic and you will be combed at any time of the day. Test it!
Boho Braid
Hippy and casual air , this is how you will look wearing an easy and simple boho braid to do. If you have long hair. This is the ideal hairstyle for you, since it will only take a few seconds to have it ready. This braid is perfect for your day or night, winter or summer looks: it works at any time.
You just have to braid your hair and leave the braid loose and short , to emphasize the bohemian and carefree spirit. Do you dare to try it?
Pigtail Braid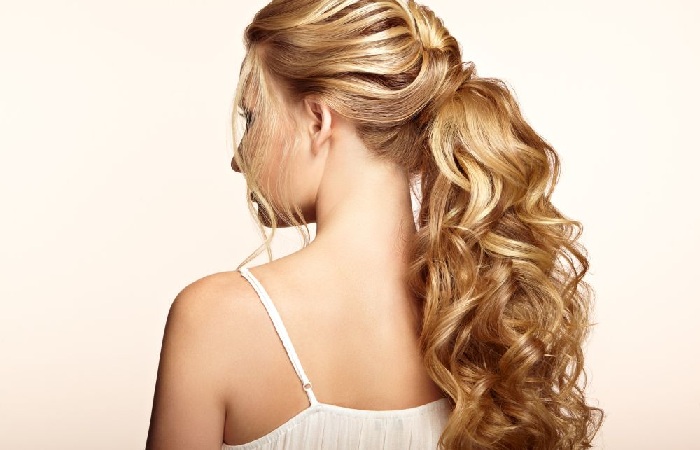 Another option to show off a beautiful braid is starting with a ponytail. We are talking about the pigtail braid. A more formal option with which you can wear long hair quickly and with an elegant and sophisticated air.
To make the pigtail braid, you must first make a tight ponytail at medium height . Hold the hair with a comma and, from the ponytail, make the braid very tight. Finally securing it with a nice hair tie. The result is more polished and styled than in the bohemian version, which will allow your hairstyle to last for hours.
Conclusion
Another of the easy hairstyles to do and with which you can show off your hair without great artifice is to let the hair fall on one shoulder . The idea is to give naturalness and elegance to this style, letting your hair be semi-tied up, in a simple way.
To achieve this, you just have to make a side parting and dump most of the hair over the chosen shoulder. The rest of the hair must be fixed at the other end with hairpins. Although it is not necessary that it be excessively tight. The result? A part of the face will be clear and the other framed by your beautiful and long hair. Ideal.
Related posts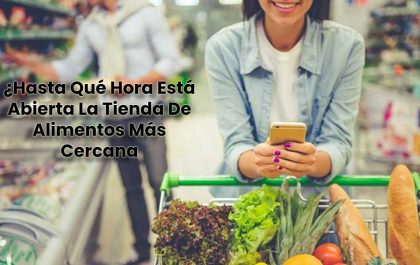 ¿Hasta Qué Hora Está Abierta La Tienda De Alimentos Más Cercana
¿Hasta Qué Hora Está Abierta La Tienda De Alimentos Más Cercana – When it comes to grocery shopping, one of the…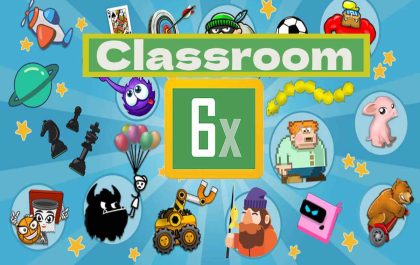 Classroom 6x – Discovering Fun and Learning in the Digital Age
We have curated an exciting collection of games available on the Classroom 6x site that can be played endlessly. You…