Seven Refreshing Drinks for this Heat Wave
These days when going outside can become an ordeal due to the intense heat wave that we are suffering throughout the peninsula. some good, rich, nutritious, and, above all, refreshing drinks can become a summer essential. With these seven examples, you will have a drink to take with you every day:
1 . Banana And Orange Smoothie
A shake to help fill us with energy that you can also take before training or after an intense effort.
Ingredients:
A soy yogurt without sugar
A banana
The juice of 3 oranges squeezed at home
Two pitted dates
A glass of unsweetened oat milk
2 . Tropical Smoothie of Tofu, Nuts, And Mango
Try to drink this original shake. You will be surprised how rich and easy it is to make.
Ingredients:
Four juice oranges
One mango
115g walnuts
175g tofu
3 . Horchata Fitness Without Sugar
One of the quint essential summer drinks. In addition, we offer you a healthier than usual horchata thanks to the absence of sugar.
Ingredients :
400 grams of tiger nuts
1.5 liters of icy water
Stevia-type sweetener or directly natural.
4 . Isotonic Natural Fruit Shake
A good mix of natural fruits cannot have an unpleasant taste. Try the recommended ingredients, and you won't regret spending 10 minutes making the recipe.
Ingredients:
One large slice of pineapple
One pear
juice of 1 lime
Two glasses of water
One pinch of salt
One bit of baking soda
One tablespoon of honey.
5 . Natural Banana Smoothie
It an essential for banana lovers and not only for them, since it is a drink designed to be taken before training.
Ingredients
A yogurt or smoothie cheese.
A banana.
10 grams of cashews.
10 grams of almonds.
A tablespoon of honey.
6 . Almond Milk Shake With Berries and Soft Oats
A perfect shake for before or after a workout to take advantage of the properties of a great superfood: oats
Ingredients
A glass of vegetable milk (soy, almonds, coconut, rice, etc.)
A handful of berries (strawberries, blackberries, raspberries, blueberries)
A large spoonful of outbid super soft oatmeal or whole grain oats
7 . Tomato, Lemon, and Cucumber Smoothie
Cucumber, lemon, and tomato are a perfect mix for an excellent smoothie to refresh us on these hot days.
Ingredients:
500g tomato
300g cucumber
1 lemon.
Also Read: Sports-Related Injuries Epidemiology in Athletes with Disabilities
Related posts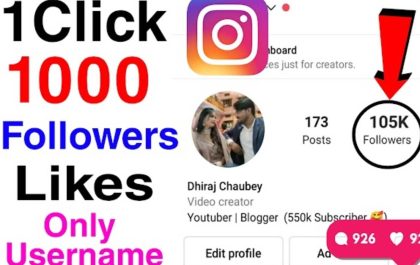 www technicaldhirajk com 2023 Instagram Followers
www technicaldhirajk com is a blog where you can learn about Life Technology, social media, Internet, Mobile Apps, Software and…
Mkvmoviespoint – Bollywood, Hollywood, and Movies Free Download
Mkvmoviespoint Mkvmoviespoint is the ultimate destination for movie lovers. You can timepiece movies without limits and download the latest 300MB…